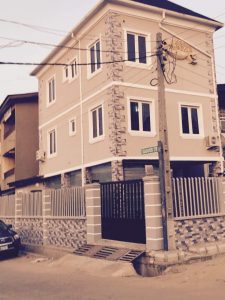 The Law Firm of Messrs. O.O.Oniyire & Co. was registered under the Companies & Allied Matters Act 1990. The Principal Partner of the law firm has over the years specialized in the area of Banking Law & Practice, Commercial Law, Company Law and Practice, Election Petition, Chieftaincy law and Practice, Land Law and Conveyancing.
Our Law Firm is made up of Barristers, Solicitors, Arbitrators, Mediators, Notaries Public, Secretaries, Trade Mark Agents, Registered Capital Market Solicitors and Real Property Consultants and Managers. Apart from dealing in those core areas, the Firm also acts as Secretaries and Legal Advisers to corporate bodies, individuals, Families and Estates; in addition to representing foreign companies and their Nigerian affiliates.
Although our Firm deals generally in all aspects of Nigerian Law, it has over the years focused on Banking, Oil and Gas, Insolvency, Insurance, Administrative, Industrial and Labour Laws, Arbitration and alternative Dispute Resolution as well as Laws relating to the operations of the Capital Market, International Trade and Intellectual and Real Properties.
Our professional and key staff attend workshops, seminars and training programs from time to time, to keep them abreast of latest developments in the legal profession and their related fields. Our Law Firm has also committed substantial resources to information communications technology, which enables it to deliver excellent services in record time, at all times.
The clientele of our Firm is highly diversified. Apart from Individuals, Families and Estates, it acts for a number of large and medium sized financial institutions as well as companies in the manufacturing, building, construction, trading and service sectors. Our firm is staffed by highly skilled men and women who ably support the Legal Practitioners in Chambers. Our Firm is thus well positioned to handle all legal matters referred to it efficiently.
The firm has about 22,300 volume of books in its library. The office has internet facility and a website. It is equipped with fire fighting gadgets, photocopiers , printers, scanners, filing shelves, fire proof safes , intercom , binding machines , refrigerators and Satellite TV.
.